Married celebrity Eudoxie has come forward to add some clarity into what went into her unexpected engagement and same-day wedding to rap superstar Ludacris.
According to Eudoxie, there were no plans of putting together a fancy, overpriced wedding ceremony.
Her "something borrowed" was the pearl earrings given as a gift from a loved one. Finally, the new bride's "something blue" was blue hydrangea in her bouquet. "We chose a simple and intimate wedding that was perfect for us," Eudoxie shared with E! News exclusively. "We wanted the day to be about our loving commitment to each other." (E! Online)
Check out these additional details right here…
According to reports this week, Luda's baby mother Tamika Fuller believes Luda tying the knot is more of a strategic move in their child custody battle.
We're told Luda's baby mama, Tamika Fuller, thinks Luda wants to show the judge in their custody fight that he now has a stable, loving household … more conducive to child-rearing than the home of single mom Tamika. She fears a Georgia judge could actually buy what Luda's selling. Luda is gunning to win full custody of their 1-year-old daughter Cai. He claims he's a better parent and has the means to provide her with a better life. (TMZ)
Pics of Luda's daughter Cai Bella started to make their rounds online last fall.
Ludacris' Baby mother Tamika Fuller is sharing new pics of their daughter…except she's keeping baby Cai Bella's face from being shown. And we hear, it's per Ludacris' orders. Tamika declared her almost 11-month-old baby girl as her #WCW on her Instagram recently, with the caption, "My #wcw #wce #wc4l #myTink #myheart #mybaby #myprecious #myreason #myeverything #MommyGang #blessed" (The YBF)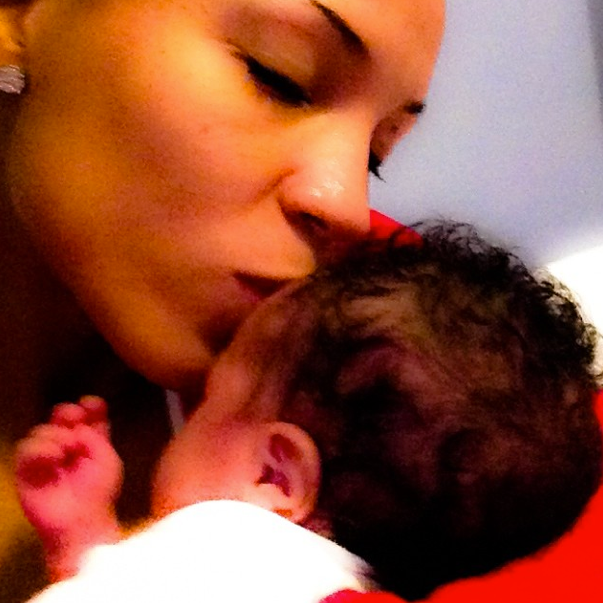 Luda made headlines last April after a judge ruled against him in a child support case.
Ludacris has been embroiled in a nasty child custody battle and in new legal documents exclusive obtained by RadarOnline.com, the Georgia judge sided with the rapper's baby mama and he's been ordered to pay her legal bill. "Petitioner shall pay to Respondent's counsel, Thirty Five Thousand Dollars ($35,000.00), in addition to any amounts previously awarded or paid, as an award of temporary attorney's fees and expenses of litigation," the March 20 ruling reads. "Said amount shall be paid to Respondent's counsel within 10 days of the date of this order." And because Ludacris' motion to have Fuller found in contempt was denied, he was knocked an extra $2,000 in fees for that too. (RadarOnline)