Turnt Up Thursday. It's a day filled with turnt up moments, so what better way to get things started than to show the ladies love with Hollywood hunk Idris Elba unzipping his manhood? Speaking of movie studs, did Brad Pitt finally put a ring on Angelina Jolie? With hot ladies on your mind, are you into Nicki Minaj's gassy "Anaconda" remix? All this coming up in SOHH Whatcha Think.
[Editor's Note: The views expressed in this column do not necessarily reflect those of SOHH]
1. Big Man On Campus
What is it about Idris Elba? Women absolutely go crazy over him. Well, women may have gone a bit too far with their love when they saw a photo of him and his, er, big package on full display recently. He finally cleared up the rumors. Jimmy Fallon managed to get him to clear the air:
Is this a letdown for the ladies? Could he be downplaying this? Is Idris' stuff really this intense? #SOHHWhatchaThink?
2. More Pitts Than Brad, Man
The couple that really had people looking at Hollywood couples seriously is finally married. Brad Pitt and Angelia Jolie have been together for a long time but we never saw them tie the knot up until now? Complex is on it: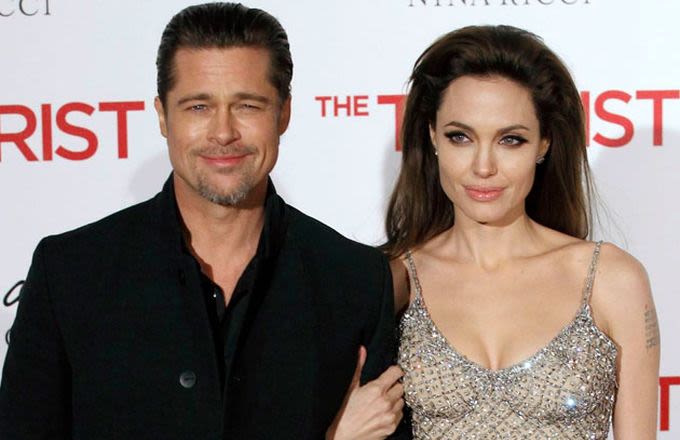 According to Page Six, Brangelina can now officially share health insurance, tax returns, and many other things:

It's a long time coming for Brad Pitt and Angelina Jolie, who have been together since 2005 and have somewhere between six and 467 children. They met on the set of Mr. & Mrs. Smith while Pitt was still married to Jennifer Aniston, yada yada yada, Pitt and Aniston got divorced soon thereafter, and Brangelina has been a thing ever since. (Complex)
Will this marriage last forever? Aside from Will Smith and Jada Pinkett-Smith, is there another Hollywood couple giving Brad and Angelina any competition? #SOHHWhatchaThink?
3. Don't Get Gassed
Nicki Minaj's "Anaconda" music video is the hottest thing out right now, but could a remix help the song receive even more attention? TMZ is all over a gassy remix:
Nicki Minaj's "Anaconda" music video is filled with ass — but now, thanks to the glorious power of the Internet (and some editing software) … it's also got a lot of gas.

A comedy duo out of South Africa named Derick Watts and the Sunday Blues released the flatulent remix late Tuesday night.

The concept is definitely juvenile … but we dare you to watch it without cracking a smile.

For those who haven't seen Nicki's original — SHAME ON YOU!! (TMZ)
Pretty gross but with Labor Day Weekend right around the corner, shouldn't this be allowed? A few harmless jokes never really hurt anyone. #SOHHWhatchaThink?
That about wraps it up for today. This is SOHH On The Spot giving you the morning scoop from your favorite gossip sites.