R&B singer Chris Brown is showing the world is he all about that thug life by posting up a picture of himself and late hip-hop icon Tupac Shakur onto Instagram.
Chris Breezy unveiled the caption-less pic onto his social media page Wednesday (June 10).
Last fall, Brown customized his Lamborghini with a 2Pac tribute.
Breezy recently made an upgrade to his matte black Lamborghini Gallardo, calling on tattoo artist Huero to paint the lyrics to Tupac's "Lord Knows" onto the car. The paint job, which certainly does a nice job of grabbing your attention, goes from the hood of the car, all the way to the back and onto the sides, though, and maybe it's just us, but the font of the lyrics is pretty hard to read. Regardless, pretty cool of Breezy to pay tribute to 'Pac and his legacy. (TMZ)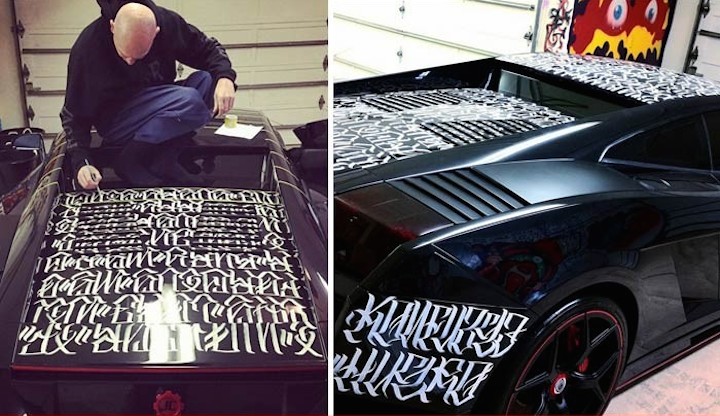 Former 2Pac rival Diddy revealed a pic of himself alongside the late rapper and Notorious B.I.G. onto Instagram last January.
An "All Eyez on Me: The Writings of Tupac Shakur" exhibit opened up at the Los Angeles museum earlier this year.
"Tupac Shakur was one of the most original and important of all hip hop artists. His writings are both powerful and provocative," Grammy Museum Executive Director Robert Santelli said in a statement. "It is an honor to be the first music museum to acknowledge Tupac's legacy and to bring context to what was an incredible career." (Los Angeles Times)