Hollywood actress Phylicia Rashad has come to the defense of her on-screen husband Bill Cosby in light of multiple sexual assault accusations.
Rashad said despite the serious allegations, Cosby is likely being framed.
"Forget these women – What you're seeing is the destruction of a legacy. And I think it's orchestrated. I don't know why or who's doing it, but it's the legacy. And it's a legacy that is so important to the culture," she said in an interview. "Someone is determined to keep Bill Cosby off TV … and it worked." (Showbiz 411)
Recently, the actor's daughter Evin Cosby issued a statement to defend her dad.
"He is the FATHER you thought you knew. The Cosby Show was my today's tv reality show. Thank you. That's all I would like to say :)" (Access Hollywood)
Cosby's wife, Camille, finally broke her silence on the widespread drama in mid-December.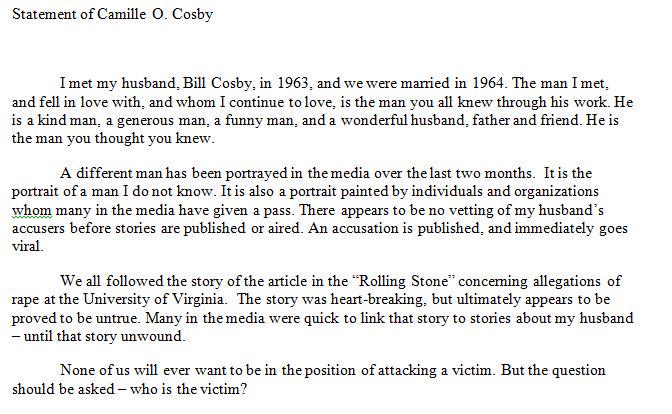 Mr. Cosby singled out the black media and coverage of the sex scandals a few weeks ago.
Instead, Cosby, 77, said that the African-American media — for which this reporter often writes — should be impartial. "Let me say this. I only expect the black media to uphold the standards of excellence in journalism and when you do that you have to go in with a neutral mind," Cosby said. (Page Six)